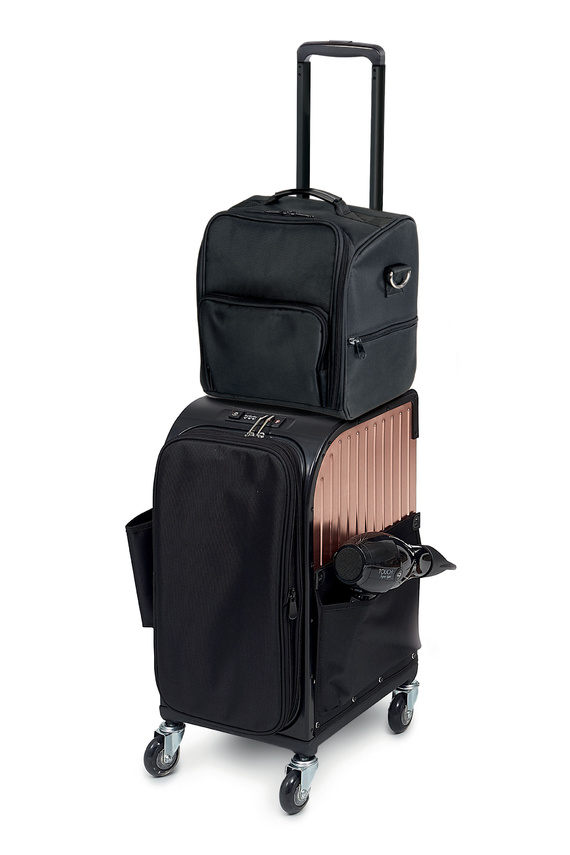 Stoolcase
Backache is a now thing of the past for mobile hairdressers! Sibel Furniture introduces the RollerCoaster StoolCase, a fold-up suitcase-trolley that is revolutionising home hairdressing. 1. Roll silently around your client thanks to the hairproof wheels. 2. During a cut or colour, leave your kit on the highly-practical service table. 3. Store your tools in the suitcase when travelling from client to client.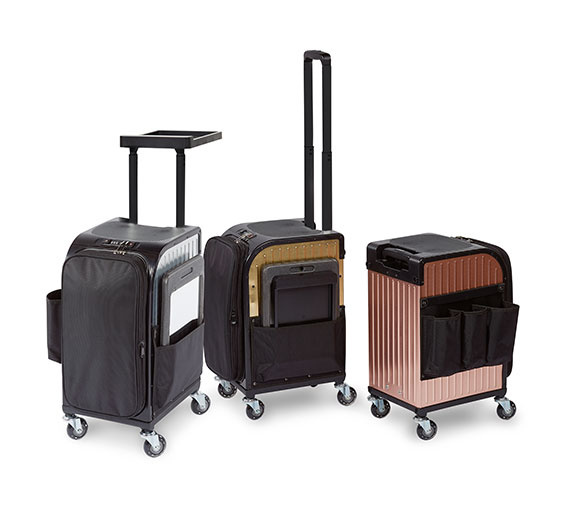 Rollercoaster
100% hair proof wheel system
You've spent long enough removing hair from castors. We present you RollerCoaster, the first castor designed for the hair salon: antistatic and fitted with a protective cap both above and below the sides. We have done everything possible to make sure that your wheeled furniture stays hairfree and keeps rolling smoothly throughout its lifetime.